want you to discover a news from Talloires - Lac Annecy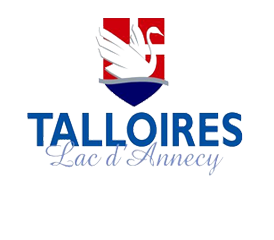 Cinema in Talloires
Change of program
Your name
Message
Friend's email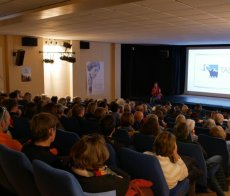 26 October 2020
Cinema in Talloires
Culture
Other
Tourism
Village
Change of program
Dear spectators,





As you know, our region is now subject to curfew from 9 pm.





Thus, until further notice, the films will be screened at 6:30 pm on Tuesday.





No change for Sundays and Mondays, the films will remain as planned, respectively screened at 6 pm and 2 pm.





We remind you must wear a mask during the movie and groups are limited to 6 people.





Hydroalcoholic gel will be available at the entrance.




Thank you in advance for your understanding.
Each Tuesday at 6:30 p.m. currently (due to the curfew ordered in France from 9:00 pm to overcome the Covid-19 epidemic).
New : once a month at 2:00 pm in winter
Prices :
Full price : 5 €
Reduced rate : 4 €
10 entrance card for adult : 45 €
10 entrance card for young people less than 18 years old : 38 €
Situation : the cinema is located in the heart of the village, under the "8 à Huit" grocer's shop.
Email Ciné Talloires : cinema.talloires@sfr.fr

Site Web