want you to discover a news from Talloires - Lac Annecy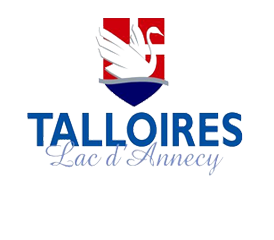 Art Exhibition in Talloires Bay
"LE LAC D'ANNECY, 3e site Cezannien" until 30 September 2021
Your name
Message
Friend's email
30 June 2021
Art Exhibition in Talloires Bay
Culture
Other
Tourism
Village
"LE LAC D'ANNECY, 3e site Cezannien" until 30 September 2021
The outdoor exhibition "Le lac d'Annecy, 3e site Cezannien" [Lake Annecy: Cézanne's Third Home] can be viewed along the Chemin des Moines, a walking route in Talloires Bay that is popular with many Talloires-Montmin residents and visitors throughout the year. The commune has installed 8 panels along the route to display annual exhibitions on different themes that highlight the region's artistic heritage.
The first exhibition draws on the work developed by the Cezanne Society for the 120th anniversary (1896–2016) of Paul Cezanne's stay at the Abbaye de Talloires hotel. Cezanne had been suffering from diabetes since 1890 and, increasingly affected by the condition, he was urged by his family to seek treatment. On the way back from Vichy in 1896, he spent time in Talloires-Montmin with his wife Hortense and his son Paul. His stay lasted around 2 months, during which he produced one of his major works: "Lac d'Annecy" on display today at the Courtauld Institute in London.
Cezanne rarely picked up his paint brushes when he travelled outside of his native Provence or the Paris region. The fact that he was inspired by the natural environment to paint while in Talloires led the Cezanne Society in 2016 to classify Lake Annecy as the third site to be associated with Cezanne at the request of Talloires resident Mr. Marc Retsin.
In 1996, Talloires commemorated the centenary of Cezanne's stay in the area with the support of Georges Grandchamp, president of the Amis du Vieil Annecy Society, and Jean Tiffenat, director of the Abbaye de Talloires hotel at the time.
The idea of an art walk was proposed and developed by the commune's working group for sport, culture, and local life. The current exhibition draws on and simplifies the work carried out in 2016 by the Paul Cézanne Society. The 8 panels in French and English retrace Cezanne's works and his stay in Talloires-Montmin, placing them within the context of the painter's life.
The commune of Talloires-Montmin would especially like to thank :
Philippe Cezanne, great-grandson of the painter who visited Talloires-Montmin in 1996 during the centenary of Paul Cezanne's stay in Talloires and at Lake Annecy.
Denis Coutagne, director of the Musée Granet and president of the Paul Cezanne society.
François Chedeville, secretary of the Paul Cezanne society and biographer who has catalogued all of Cezanne's works and digitalised them.
You can enjoy this outdoor exhibition until 30 September 2021!