want you to discover a event from Talloires - Lac Annecy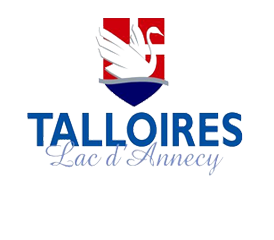 Glagla Race : competition of winter paddle
700 paddlers in winter on the lake of Annecy !
Your name
Message
Friend's email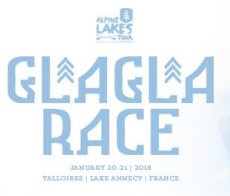 Glagla Race : competition of winter paddle
700 paddlers in winter on the lake of Annecy !
"The GlaGla Race is definitely not your average SUP race. While paddleboarding usually conjures up images of boardshorts, sun and sand, GlaGla takes the opposite approach. Instead of sand it'll be snow, and in place of boardies you'll find full-length winter gear.

But those paddlers who aren't afraid of the cold will certainly be rewarded: Lake Annecy (or lac d'Annecy) is a beautiful part of the world, with the Alps rising high above the lake to create lasting imagery.

Named after the French equivalent of "Brrr, it's freezing!" the "GlaGla" race will be a very special way to kick off the new year. " (SUP Racer)
Attention : The event will be held according to the current sanitary conditions.
Programme
Programm
Friday 21 January
11:00 am : Racers welcoming and bibs' pickup
12:00 am : Lunch with food trucks
2:00 pm - 5:00 pm : conferences, talks, clinics, paddle yoga, Sauna, massages
All afternoon : test paddle equipement with partners, especially Red Paddle, partner until 2015 of GlaGla Race.
Sunday 22 January
7:30 - 9:30 am : Racers welcome and bibs' pickup
9:45 am : Briefing
10:00 am : Warmin up
10:30 am : Starting races (short, long and very short distance)
12:30 - 1:30 pm : lunch
1:00 - 2:00 pm : Dragon Race : race for 4 people (with Red Paddle Dragon loan equipment, free)
2:30 pm : Technical Race
4:30 pm : Prize giving
5:30 - 7:30 pm : Live music & bar
7:30 pm : Film festival of GlaGla at the cinema of Talloires

Sunday 23 January 2022
Reserve day

in case of bad weather on Saturday

Or ski at the Grand-Bornand ski resort with reduced price for racers to the GlaGla Race (-30%)