wants you to discover a point of interest from Talloires - Lac Annecy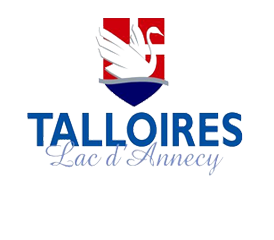 La Savoyarde Séminaires
Bring together the prestigious setting of Lake Annecy and the professionalism of our teams. You will benefit from a personalised service, tailor-made to your requirements and with continuous monitoring (...)
Your name
Message
Friend's email
Bring together the prestigious setting of Lake Annecy and the professionalism of our teams. You will benefit from a personalised service, tailor-made to your requirements and with continuous monitoring to ensure your meetings and seminars are a success.
The "La Savoyarde" business centre welcomes you for all your events.
Situated on the shores of Lake Annecy in a 19th century building, La Savoyarde has four meeting rooms including a committee room of 120m².
The room layouts are completely adjustable, and the rooms are light and airy thanks to the many windows with views over the lake.
Resources at your disposition : Wall-mounted flat screen, flip-chart, sound system, wifi.
We can also provide, on request: projector, personalised signage, photocopier, telephone...
Address
233, route du Port
74290 Talloires - Montmin
Message
Send
* required fields
Thanks ! Your message has been sent.