want you to discover a news from Talloires - Lac Annecy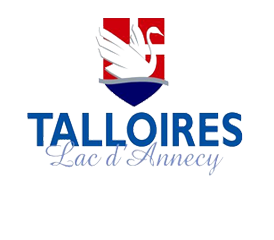 2nd FAI World Paragliding Aerobatics Championships -
26th August - 4th September / Lake Annecy - French Alps
Your name
Message
Friend's email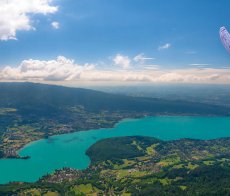 07 January 2016
2nd FAI World Paragliding Aerobatics Championships -
Sport
26th August - 4th September / Lake Annecy - French Alps
The competition will take place from 26 August to 4 September 2016 on the lake of Annecy
It will gather nearly 60 competitors from all around the world.
These world championships will issue the following titles:
– Male World Champion, solo category
– Female World Champion, solo category
– Team World Champion
– World Champion, sync category (synchronized maneuvers of two pilots)
The competition will take place at the beach of the city of Doussard at the southern tip of the lake.
Pilots will take off from the pass of Forclaz located at Talloires-Montmin.
You can also assist to demonstrations of slack-line, glider, inflation of paraglider, kite...