want you to discover a event from Talloires - Lac Annecy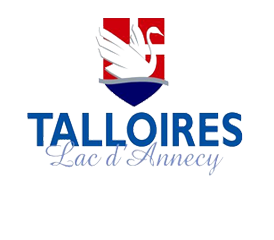 "Pyroconcert" of Talloires
Music and fireworks show in the bay
"Thousand candles for the abbey Millennium" with APOLLO 5
Your name
Message
Friend's email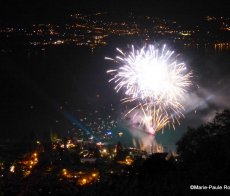 "Pyroconcert" of Talloires
20h30 - 23h30
Talloires - Montmin
Music and fireworks show in the bay "Thousand candles for the abbey Millennium" with APOLLO 5
In 1996, some friends imagine to transform one of the most beautiful places of Lake Annecy into a great set of show.
Pyroconcerts are born in the Bay of Talloires and establish henceforth a unique festival.
Every summer, the beautiful bay welcomes this grandiose alchemy.
The fireworks fill the public with wonder all along the show with jazz, variety or classical music (C. Bolling, Duchable, Thomas Dutronc, Lockwood…), dancers and acrobats.

Imagine ! An open air concert hall enlightened by prestigious pyrotechnic effects. On a stage in the middle of waters, artists offer an exceptional musical show.
Programme
Information and reservations : Lake Annecy Tourist Office
Tel : +33 (0)4 50 45 00 33
Prix

18 to 38 € / Children – 14years : 13 €
Adresse
Baie de Talloires
74290 Talloires - Montmin