want you to discover a event from Talloires - Lac Annecy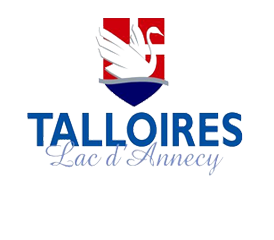 LA RESISTANCE
La Resistance is a unique one-day mountain road and gravel cycle challenge, based in the Haute Savoie region of the French Alps.

2 courses - 130km & 90km with our without our gravel detour.
Mixture of (...)
Your name
Message
Friend's email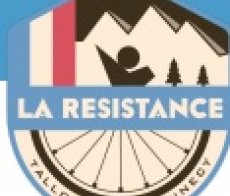 LA RESISTANCE
08h00 - 18h00
Talloires - Montmin
La Resistance is a unique one-day mountain road and gravel cycle challenge, based in the Haute Savoie region of the French Alps. 2 courses - 130km & 90km with our without our gravel detour. Mixture of road and gravel. Flat bars and MTBs not allowed.
We've designed two amazing routes that allow riders of all abilities to take on the gravel challenge and enjoy the amazing scenery of the Haute Savoie. The full La Resistance route has been designed for the experienced rider whilst La Petite gives you a taste of the big event and more time to party at La Guinguette!
Both La Resistance and La Petite routes feature the HC climb of Col de l'Arpettaz and the "HC Gravel" of Route de la Soif from which you will enjoy an uninterrupted panorama of Mont Blanc. La Petite turns left just before the ski station of La Clusaz to ascend the Cat 3 Col de la Croix Fry, while La Resistance continues on up to the Plateau des Glieres via a ferocious 6.8km, Cat 2 climb at an average gradient of over 10%.
La Resistance route will take participants to the National Monument to La Resistance on Plateau des Glieres. The routes converge just before La Resistance Museum and Necropolis with around 10km left to ride. All riders arrive back at the beach in Talloires, with the finish line in the middle of the festivities at La Guinguette. Your choice of route is completely open so you can change your mind on the day to suit the strength of your legs !
Programme
CONTACT
La Résistance - cycling event
Samuel Dixneuf - President
Address : 21 rue Noblemaire
74290 Talloires-Montmin
FRANCE
Tel : +33(0)6 50 89 85 99
Adresse

74290 Talloires - Montmin