want you to discover a event from Talloires - Lac Annecy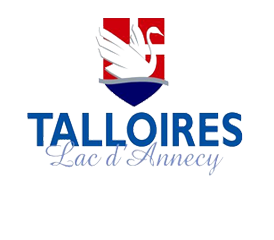 2nd FAI World Paragliding Aerobatics Championships Annecy - France
Your name
Message
Friend's email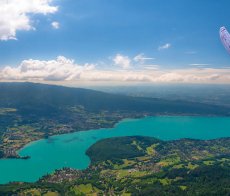 2nd FAI World Paragliding Aerobatics Championships Annecy - France
26 août - 4 septembre 2016
The competition will take place from 26 August to 4 September 2016 on the lake of Annecy. It will gather nearly 60 competitors from all around the world.
These world championships will issue the following titles:
– Male World Champion, solo category
– Female World Champion, solo category
– Team World Champion
– World Champion, sync category (synchronized maneuvers of two pilots)
The competition will take place at the beach of the city of Doussard at the southern tip of the lake.
Pilots will take off from the pass of Forclaz located at Talloires-Montmin.
Web : http://wpac-annecy-2016.com/

Main conduct of the event
The Opening Ceremony will be held on Saturday 27th August and the Awards in the evening of Saturday 3rd of September 2016.
Competitors will take off from the pass of La Forclaz. Pilots will land on a raft. An acquatic platform off the beach of Doussard where stand the members of the jury and the public.
After the first training days, playoff phases will qualify the best pilots for the finals to be held the second week of the competition.
Tasks and runs usually start in the late morning and finish around 6 pm.
Depending on the weather conditions, the program of the competition is confirmed day after day. We will keep you informed in real-time on the web site.
For further information, please contact Flore MAGNIER : contact@wpac-annecy-2016.com
Programme
PROGRAM
Friday 26th August
Welcome of nations
Administrative formalities
Equipement checking
General briefing for pilots
Training
Saturday 27th August
Security selection
Training
Opening Ceremony and welcoming drink
Sunday 28th August
Monday 29th August
Tuesday 30th August
Wednesday 31st August
Round Solo 3
Round Synchro 3
Tuesday 1st September
Friday 2nd September
Saturday 3rd September
Round Solo 6 Final
Round Synchro 6 Final
Prize Giving Ceremony
Closing Dinner
Sunday 4th September
Carryover day in case of bad weather during the week